Versatile and convenient: Polypropylene or PP plastics in industrial valves
Polypropylene is a low-cost, mass-consumption plastic with superior mechanical and thermal performance compared to polyethylene. Of great chemical versatility, it is part of the large family of semi-crystalline thermoplastic polymers. PP is suitable for many industrial applications, including of course the check valve.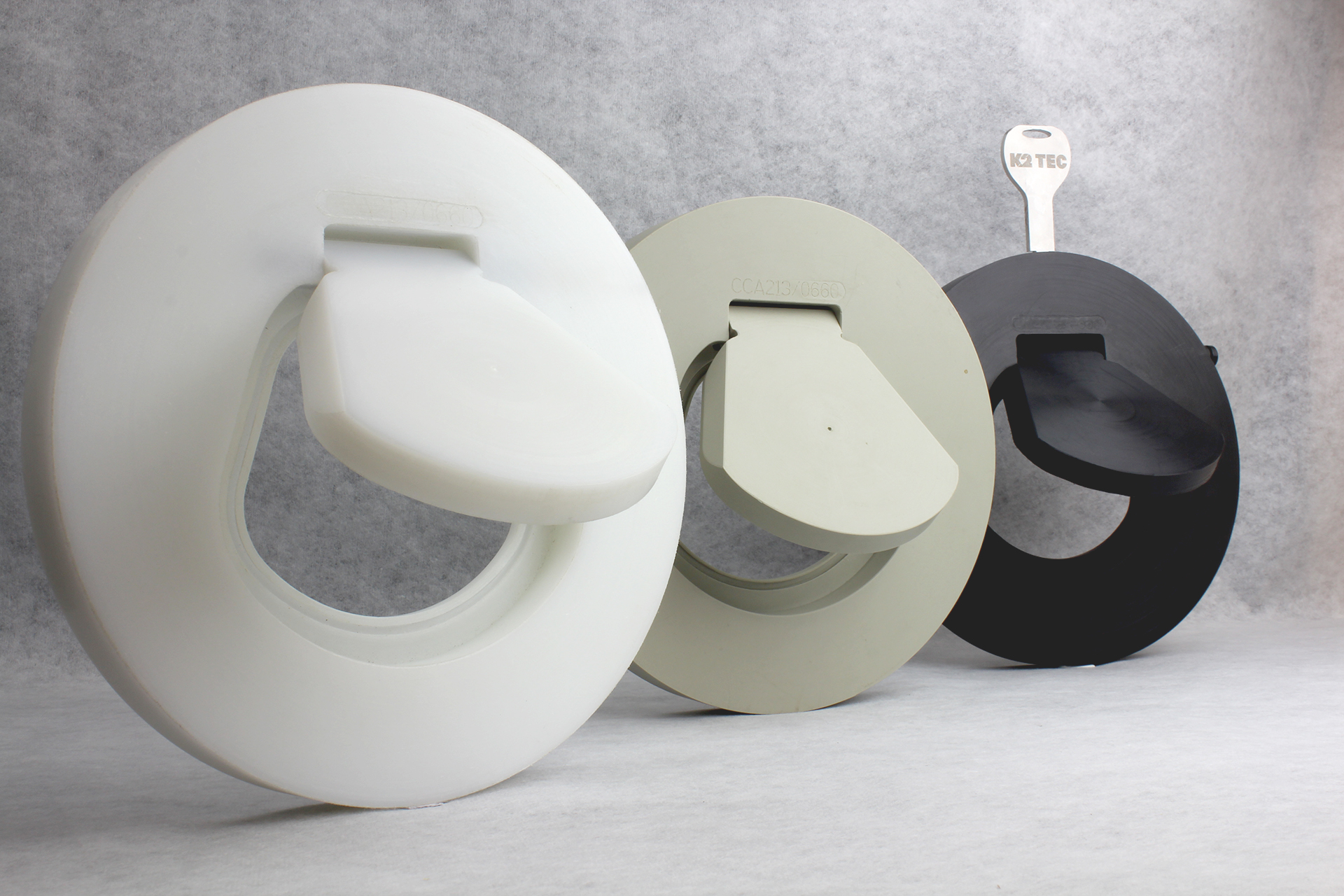 The advantages of polypropylene for the check valve
At K2 Valve, we have selected polypropene as the material of preference for these non-return valves because of its mechanical properties and chemical inertia. But Polypropylene PP offers many other qualities.
Similar properties to PE with higher rigidity
Good impact resistance
Temperature resistance up to 100°C
Good chemical resistance (even in corrosive environments)
Excellent resistance to organic solvents, degreasing agents and electrolytic aggression
Good fatigue resistance
Lightweight
Low moisture absorption rate
Composition and manufacturing process of the polypropylene used for the K2 check valve:
Due to its great versatility, PP has become one of the most widely used plastics in industrial valves. From the family of thermoplastics, the most famous of which is PTFE, it has a semi-crystalline structure. The manufacturing process for PP is the polymerization of propylene, which offers good resistance to acids and alkalis. Moreover, its composition makes it completely recyclable.
Applications of Polypropylene
The acid resistance of polypropylene is mainly used in the food, automotive and textile industries. It is also highly appreciated in the field of industrial piping. Polypropylene is used in processes in the agricultural, environmental, chemical, pharmaceutical, and cosmetic industries.
For more information see page :
Technical specifications for the Polypropylene used in the K2 check valves:
| | |
| --- | --- |
| Characteristics | Data |
| Polymer family | thermoplastic |
| Structure | Semi-crystalline |
| Operating temperature (°C) | 0 to +100 |
| Melting temperature (°C) | +165 |
| Glass transition temperature Tg (°C) | -18 |
| pH | 2 to 12 |
| Densité ρ (g/cm3) | 0,91 |
| Moisture absorption (%) | 0,01 |
| Young modulus E (MPa) | 1600 |
| Mechanical strength Re (MPa) | 31 |
| Elongation at break A% (%) | 50 |
| Dielectric constant | 2,3 |
| Flame behaviour (DIN 4102) | B2: medium flammability |
| Food grade EU 10/2011 | yes |
| Food grade FDA | yes |
| Recyclable | yes |
Some areas of application of PP polypropylene :
All types of industries
Automotive industry
Construction
Commodities & Consumer Products
Packaging
Medicine and health
Agriculture
Check valve PP